Setting up correctly will ensure that you're comfortable and will prevent long-term health issues such as backaches.
The client's head should be positioned so that it allows you to keep a proper posture and position of arms and legs and allows you to move and see the lashes easily.
Ideally, the client should be as close to you as possible to prevent you from hunching over. Their head should be as close to the edge of the bed as possible.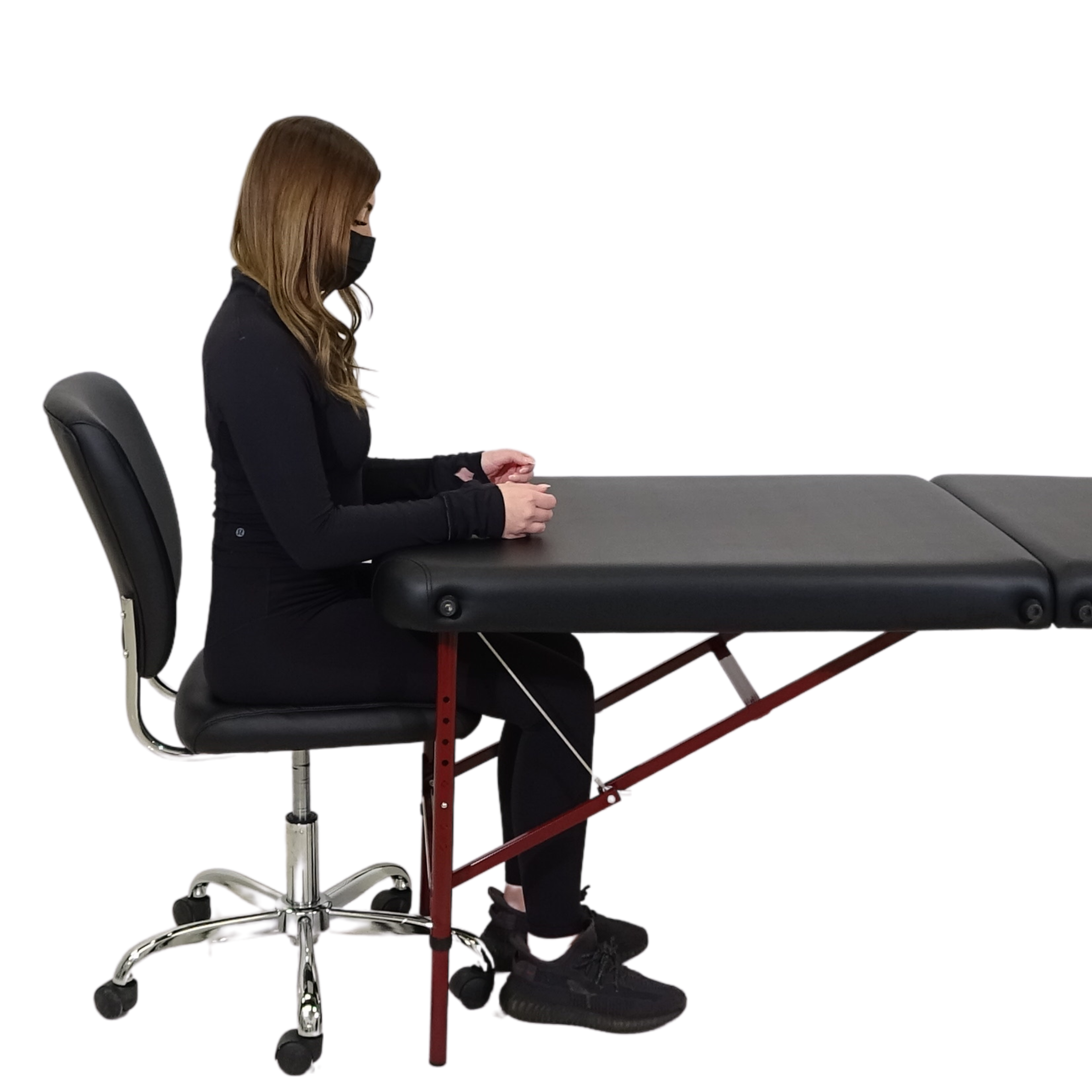 The straightness of your back will impact how much pressure is placed on the lower back and other muscles and joints.
An optimal sitting position is achieved by keeping a neutral spine. Although it's not always possible, be mindful and do your best to keep a neutral spine when possible.